GFRP-Glass Fiber Reinforced Polymer Rebar
The GFRP composite rebar is made from high strength glass fibers with an extremely durable vinyl ester resin, coated by sand on its exterior surface so that it is excellently bonded with concrete.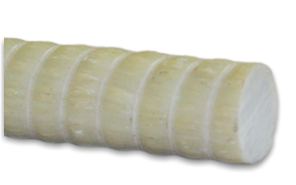 The glass fibers impart strength to the rod while the vinyl ester resin imparts excellent corrosion resistance properties in harsh chemical and alkaline environments. GFRP rebar significantly improves the longevity of concrete structures in civil works where corrosion is a major factor.

Reasons Why GFRP rebar is Superior to Epoxy Coated Steel Bar:
★Non-corrosive, non-metallic and non-conductive
★Tensile strength is more than twice that of steel
★Consistent modulus of elasticity
★Four times lighter than steel
★Thermal expansion coefficient more similar to concrete
than that of steel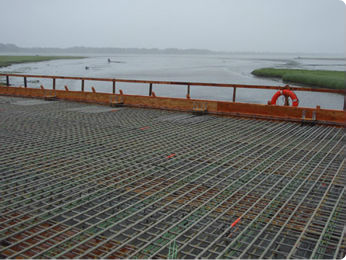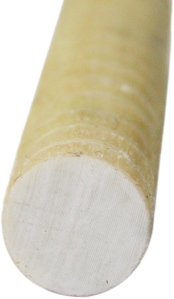 As compared to conventional steel rebar, composite rebar is more suitable alternative than steel reinforcing bar especially in:
• Concrete exposed to sea water: Jetty, wharfs, seawalls, floating marine structures, near-waterfront structures, etc.
• Anti-Corrosive Concrete Structures: Waste-water treatment plants, petrochemical plants, mining structures, nuclear-power plants.
• Low - Electric Conductivity or Electromagnetic Structures: Manholes for electrical or telephone equipment, airport control towers, hospital MRI room, etc.
•Temporary Concrete Structures: Soft-Eye diaphragm wall of underground tunnel/ vertical shafts, mining walls, rock bolt, etc.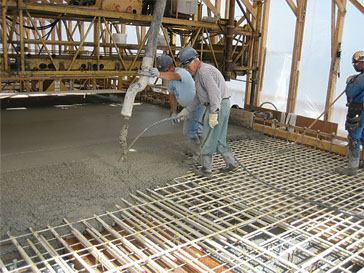 Note: Prefabricated ACI standard angles and bends are available on order.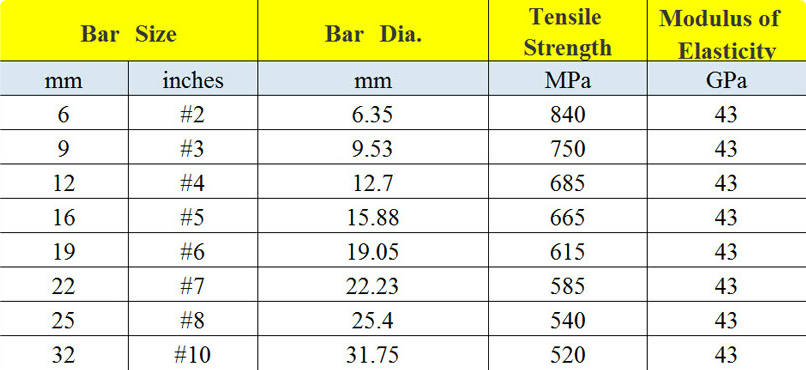 It comes with a surface roughened by helical winding or textured surface for enhanced shear bonding between the grout and the rod with high-pressure injection molded thread and composite nut.
Advantages of GFRP Rock Bolt:
★High strength and impact toughness
★Outstanding anchorage capability
★Non-Corrosive, Non-Conductive
★Fire resistant and anti-static rating
★Cut-ability without the danger of sparks
★Easily handled and transported
★Installed with standard techniques and equipment.