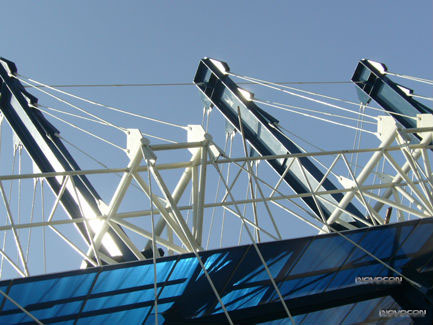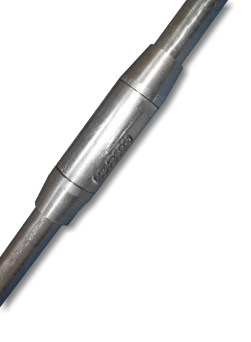 NOVOCON manufactures Tension Rod System
that best matches both structural requirement
and architectural concept of the designer.
Modern buildings with styles
require NOVOCON Tension Rods,
not only for tension requirement but
also creating visual impact and attractive land mark.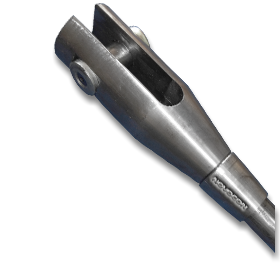 Tension Rod System is popularly used in prestigious buildings such as:
Aesthetic Design in Buildings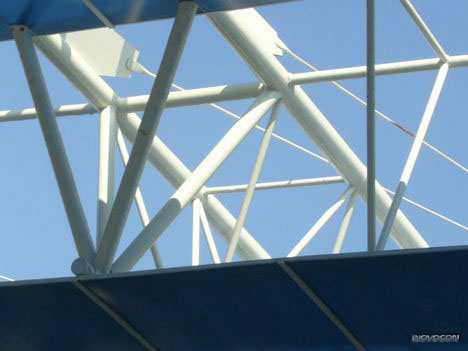 • Airports
• Railway Stations
• Hotels, Hospitals
• Exhibition Centers
• Canopies, Facade
• Stadiums, Sport Complex
• Pedestrian Bridges
• Roof Support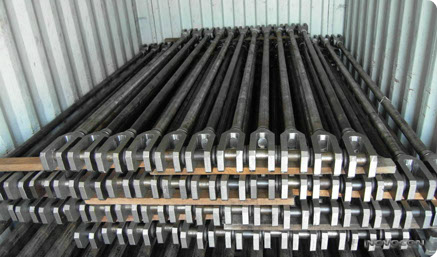 Vast Range - No Limitation
All components are made from high strength materials so that they can be produced slim with aesthetic solution for creative designers.
Thanks to the left-hand and right-hand thread system, our Tension Rods do not require any turn buckle. We can produce to any length without limit. Tension Rod longer than 6 meters shall be connected by a coupler or turn buckle.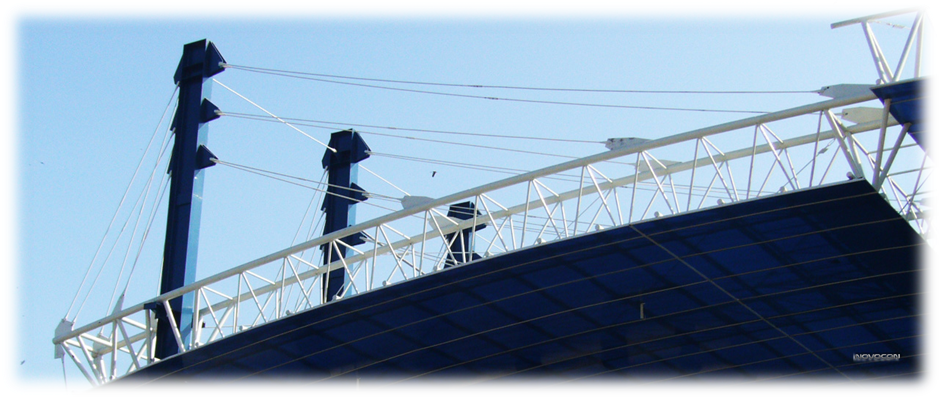 Computer-Aided Design (CAD)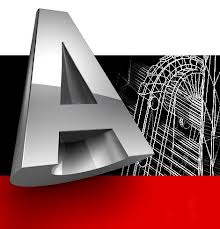 NOVOCON engineering team provides flexible design solutions to all given conditions. Experienced team and extensive use of Computer-Aided Design allows us to efficiently assist architects, consultants or contractors to develop their project within limited time frame and budget.
NOVOCON QA system with testing certificate from reliable laboratory assures the best quality of products and/or services at all times.
NOVOCON is always your best choice.

Tension Rod System comprises of high strength steel rod, fork clevises, pins, lock covers and optional turn buckle. Available in size diameter 6–120 mm with any length and grade of steel, up to customers' specification. Made to order as per shop drawing or design and made.
Tension Rods are produced by any grade of steel bar either in SS400, S45C, S55C, SCM440, S460, HT4140, St 52-3, S304, S314, and S316 or up to customers' requirement. Corrosion protection is normally plain but can be rust-proof painted, epoxy coated, hot-dip-galvanized, zinc coated, or up to customers' requirement. Fork Clevis is cast steel or machined, depending on tensile capacity of the tension rod.