NOVOCON has been known as a major source for construction materials used in civil and structural engineering. NOVOCON offers vast range of technical products and total solutions to general contractors, as well as to consultants. With long experience in this field, NOVOCON has played a major role in engineering interfaces and assisted our customers work out smartly and smoothly.
About Company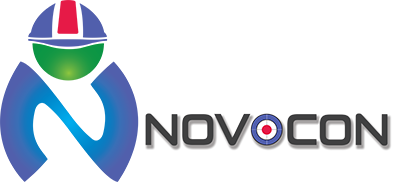 NOVOCON provides high strength Form Tie System with full range of accessories including Wing Nut, Watertight Coupling, Water Stop, Hex Nut, Check Nut, Shear Cone, Wedge Clamp, Spring Clamp, U-Clip, Plastic Cap, Plastic Cone, Plastic Spacer, Conical Spacer, etc.
NOVOCON manufactures steel products including Anchor Bolt, J-Bolt, U-Bolt, Stud Bolt, Ribbed Plate Washer, Flat Washer, Dome Washer, Dome Nut, Tie Bar, Tension Rod, Tie Rod, Sag Rod, Rock Bolt, Soil Nail, and various kinds of structural steel works.
NOVOCON customizes steel products to customers' requirements. NOVOCON also provides consultation and turn-key Technical Solutions to our clients. Be assured that whenever specialty is needed, and quality is counted, NOVOCON is always your best choice.
- Form Tie Systems (High/Medium/Low-Tensile)
- Tension Rod/Sag Rod/Tie Bar System
- Rock Bolt/Soil Nail System
- All Kinds of Anchor Bolt
- Bolt/Nut/Washer
- Thread Bar, NTB Bar, "ONE Bar"
- GFRP Rebar
- Lifting System for Pre-cast Units
- Custom-Made To Order Steel Products
- Consultation and Design